Need a tree trimmer in Huntersville? We are standing by to help.
If you have a home or business in the area around Huntersville, North Carolina, chances are you have some trees on your property. If you have trees, you are going to need the services of a trustworthy and reputable tree trimmer at some point. There are many good reasons to have a tree trimmer inspect your trees periodically. One great reason is that a tree professional will identify major problems long before someone else would, allowing you to treat the problem or remove the tree before any property damage occurs.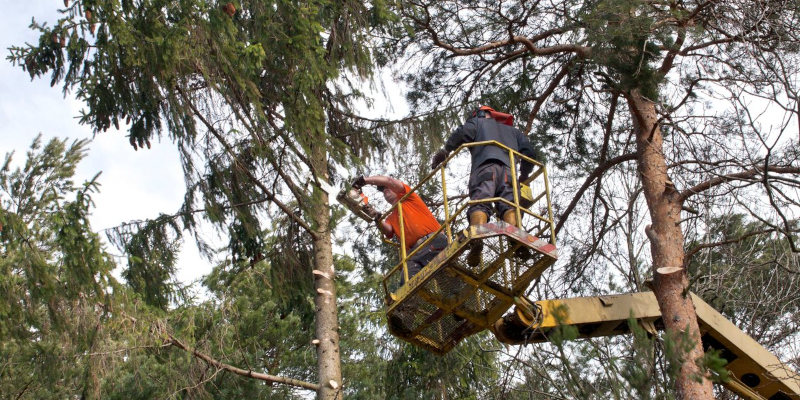 Here at Top Notch Tree Service, we provide tree trimmer services for the following reasons:
Safety — Tree trimming protects the wellbeing of your family, employees and customers from possible broken branches and limbs.
Tree health — Tree trimming can save an infected tree by removing the diseased part and improving air flow through the tree. We may recommend crown thinning and crown raising as part of our tree trimmer service.
Aesthetics — Tree trimming can improve the shape and appearance of your trees. Keep in mind that each type of tree has its own shape and growth pattern, and you can't change this too much without harming the health of the tree.
When we come to perform tree trimmer services, know that we will do our best to protect the health of your trees while giving you the results you are looking for. We take pride in every job, and we can give you free estimates for our services. Beyond tree trimming, we also offer tree removal, lot clearing and stump grinding. Give us a call today for more information or to schedule your tree trimmer appointment!
---
At Top Notch Tree Service, our tree trimmers serve people in Mooresville, Denver, Cornelius, Troutman, Statesville, Huntersville, Davidson, Terrell, Sherrills Ford, Lake Catawba, and the Lake Norman area, North Carolina.