Free Tree & Property Assessment
Your Beautiful Spring Landscape Starts With Our Free Tree and Property Assessment!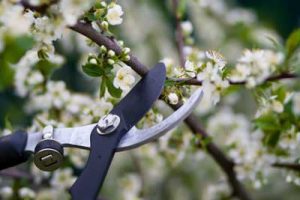 At Top Notch Tree Service, we are here to help when you want to keep your landscape looking its best all year long. That's why we are offering a Free Tree & Property Assessment to ensure that your trees are in their best shape for the spring season. Use our contact form to book your appointment and get 5% off our services!*
Whether you've had storm damage to your tree or you need help getting your landscaping back in order, we can offer several services to ensure that you get the best results. With your Free Tree & Property Assessment booking, we can determine whether your landscaping would benefit from:
Tree Trimming – For prevention of limb breakage, removing hazards, clearance from buildings, raising the canopy and crown thinning to create more light.
Tree Removal – Aging and diseased trees can affect the look of your landscaping and your other healthy trees. We can safely and effectively remove trees that are a cause for concern.
Stump Grinding – Tree stumps in your yard can be dangerous and pesky. Our stump grinding services make it easy to take back your yard by getting rid of stumps that are in the way.
You'll see the difference when you contact us for services at Top Notch Tree Service, and our Free Tree & Property Assessment is a great way to achieve your goals of a beautiful landscape. Book Your Appointment Today and Get 5% Off Services!**
*5% Discount on Services for Customers Using The Contact Form, One-Time Only.
---
At Top Notch Tree Service, we are a professional tree service operating in Lake Norman, North Carolina and the surrounding area. We offer complete tree services, including tree trimming and felling, stump removal and garden maintenance. Our team can safely trim your trees quickly and efficiently to help revitalize your outdoor spaces. We feel our tree removal and maintenance services speak for themselves and that doing a great job at a fair price means repeat business. Our customers seem to agree, as a significant amount of our business comes from referrals. Contact us today to learn more about our tree services and how our team can assist you!