Our trimming services in Huntersville can benefit your trees in many ways.
When it comes to your trees, sometimes the thought of trimming them down in order to encourage growth can seem counterintuitive. After all, if you want something to grow large and full, why would you trim the branches? Here at Top Notch Tree Services, we want to help our friends and neighbors in Huntersville, North Carolina get the best-looking and healthiest trees possible with our tree trimming services.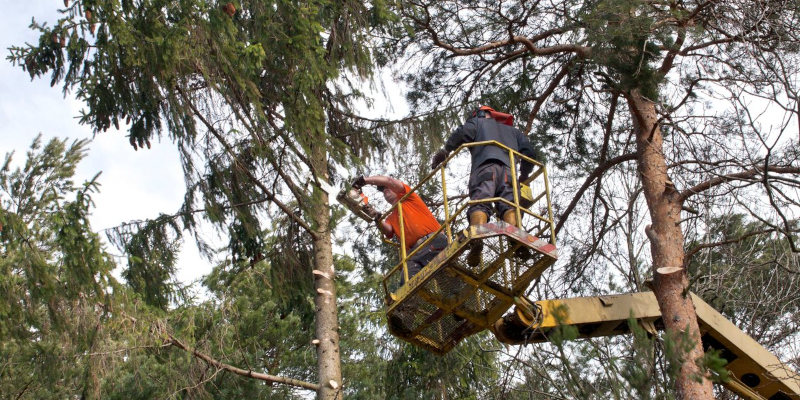 Trimming services can actually benefit your trees in many ways, some of which include:
Removal of unnecessary growth– just like a person will struggle to focus on hundreds of tasks at once, a tree will be more efficient if it can send nutrients to a few larger branches instead of hundreds of tiny ones. Additionally, regular trimmings by a professional can catch diseased branches before the disease spreads to larger portions of the tree. Early detection provides your tree with a better chance of survival.
Encourage growth– By temporarily removing height and some width from your tree, you actually are sending it the signal that it needs to grow. Not only will trimming services keep your trees growing at a steady rate, but it will also keep the healthy growth looking good.
Aesthetically pleasing– While you might not be able to tell when a tree has been through regular trimming services, you certainly can tell the ones that haven't! These trees can look like they are badly in need of a haircut. If you have a tree that has been neglected, make sure you employ a professional to complete your trimming services, as too much trimming or improper trimming can be traumatic to your tree.
If you would like to learn more about how our team at Top Notch Tree Services can assist you with trimming services for your Huntersville property, please contact us today!
---
At Top Notch Tree Service, we offer tree trimming services for people in Mooresville, Denver, Cornelius, Troutman, Statesville, Huntersville, Davidson, Terrell, Sherrills Ford, Lake Catawba, and the Lake Norman area, North Carolina.
Similar Services We Offer: