Tree trimming also adds visual appeal because it can shape your trees very nicely.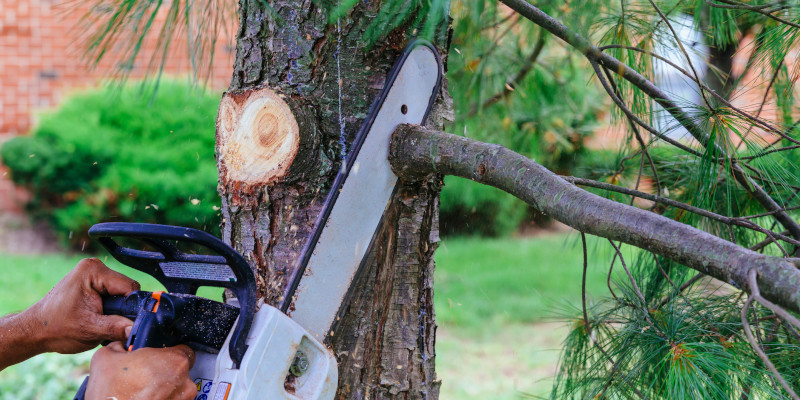 When you spend money on the landscaping on your commercial or residential property, the last thing you want to worry about is having the trees become diseased or otherwise damaged. Proper maintenance and care are vital to the health of your trees, and this includes regular tree trimming. If your property is in Denver, North Carolina, our team can take care of the tree trimming services. We offer professional trimming, along with a number of other tree services, to keep your landscaping healthy, safe, and beautiful.
Over time, the branches on your trees can become too heavy with growth. Trees can also become diseased or the branches can die, all of which are concerning situations that can impact the safety of the area around them. When you have kids or pets who like to play outdoors, it's especially critical to keep your trees properly trimmed to prevent a dangerous situation. Tree trimming also adds visual appeal because it can shape your trees very nicely.
When our team members at Top Notch Tree Service perform tree trimming, we'll make sure to do so during the right season for each tree on your property. Trees should mainly be trimmed during their dormant seasons, leaving behind space for new growth to come in during the growing season. Removing any dead matter also improves the health and vibrancy of the tree, allowing it to use its resources to develop healthier roots rather than to combat pests and disease. Tree trimming is very important to your landscaping, so contact us at Top Notch Tree Service for a free quote.
---
At Top Notch Tree Service, we offer tree trimming services for people in Mooresville, Denver, Cornelius, Troutman, Statesville, Huntersville, Davidson, Terrell, Sherrills Ford, Lake Catawba, and the Lake Norman area, North Carolina.