Keep your trees looking splendid with our summer tree care services.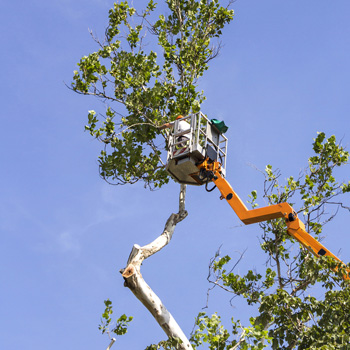 It is difficult to fathom that a being that can go from dormant to a splendid display of greenery can need any assistance from humans to be healthy and happy. While it is true that trees in nature can live for a very long time, if you walk through a forest, you will see many that are dead, dying, or don't look quite as impressive as you expected. That isn't what you want for the trees at your Cornelius, North Carolina home, as it can take a lifetime to grow replacements. Here at Top Notch Tree Service, we offer summer tree care to aid your trees at a time when summer heat, humidity, and other seasonal conditions can be challenging for them.
We recommend summer tree care so your trees can be thoroughly inspected for disease and infestations that can be treated before they prove life-threatening. We can also advise you if you should augment their water supply and if there is anything else interfering with your trees getting proper nourishment. Our tree specialists understand what your trees need to be happy and healthy throughout the summer and beyond. We are happy to alert you to what summer tree care is needed, so you can continue to experience the joy of watching your tree change through the seasons. We also provide summer tree care for evergreens, which can also fall victim to problems that stunt their growth or even cause premature death.
If you have any questions about our summer tree care or would like to schedule any of our tree services, don't hesitate to contact us.
---
At Top Notch Tree Service, we offer summer tree care services for people in Mooresville, Denver, Cornelius, Troutman, Statesville, Huntersville, Davidson, Terrell, Sherrills Ford, Lake Catawba, and the Lake Norman area, North Carolina.