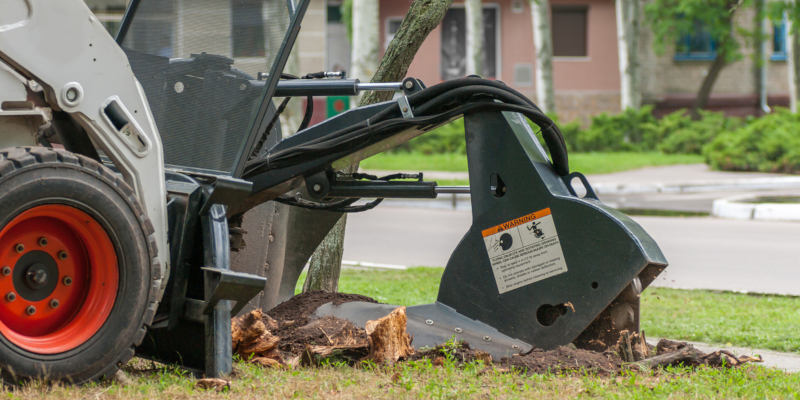 No matter your reasons for removing trees, you will almost always be left with a large, dead stump to figure out what to do with! If you don't want to look at the stump of your former trees anymore, you might consider stump grinding. Many people have questions about stump grinding, and these are a few of the most common ones.
Does stump grinding kill the actual roots of the tree? The roots of the stump die when the tree is taken down, since roots need the leaves in order to keep the tree growing. In short, your roots are most likely already dead. However, stump grinding removes much of the root structure of the tree, so there won't be roots left!
How long does it take for stump grinding? This answer simply depends on the size and location of the tree. For large trees located in difficult-to-reach areas or embedded in hills, you can expect a longer process, sometimes as much as a few hours. Smaller trees located out in the open might be done in 15 minutes.
Can I get rid of my stump without stump grinding? Since the roots are dead, your tree stump will start to decay and eventually you won't have that tree stump anymore. Keep in mind though that decaying is a slow process, almost always taking more than a decade. Many people simply don't want to wait that long or watch the decaying process.