We offer comprehensive tree services to keep your landscaping in top shape in Mooresville.
At Top Notch Tree Services, we know that keeping your trees in great condition begins with having a professional team to handle your routine maintenance and the most pressing problems related to your trees. Fortunately, we offer comprehensive tree services for all your landscaping needs, whether you've experienced a limb falling due to a storm or you want to make sure your trees are in full bloom during the spring season.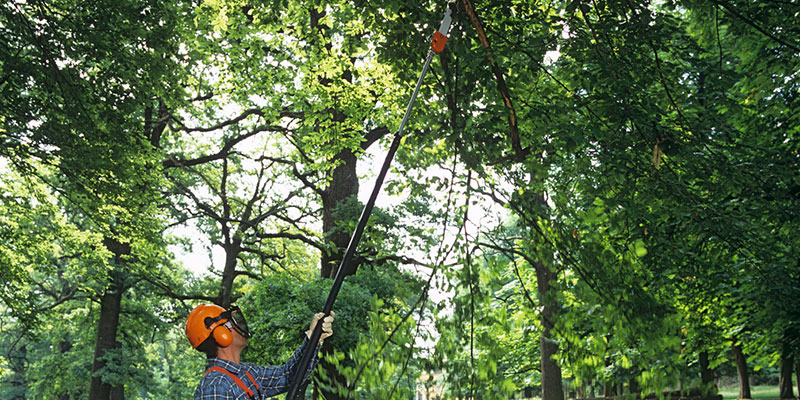 Storm Damage Cleanup – Not only do your trees suffer when there has been a storm, but your yard can suffer, too. If you require tree storm damage cleanup, our team will arrive to care for your trees and help restore your landscape.
Tree Removal – Do you have a dead or dying tree in your yard that needs to be removed? Our tree services include safe tree removal that will leave your landscape looking its best.
Tree Restoration – Broken limbs or areas of disease can affect the way your tree looks and thrives throughout the year. Our tree restoration services may solve some of these issues, so your trees are healthier again.
Trimming  – One of our most important tree services is trimming because it should be done with care. We'll schedule the ideal time for this tree service, so your trees look great year after year.
Local Experts – At Top Notch Tree Service, we are your local tree experts in Mooresville, North Carolina. You can rely on our skilled and experienced team to keep your trees in their best shape, no matter their age, condition or the weather.
I would highly recommend this company.
"Rob and his crew did a great job cutting several trees down for us. Rob went above and beyond, cutting the trees into logs for us to use in our fire pit. I would highly recommend this company."
★★★★★Jennifer F.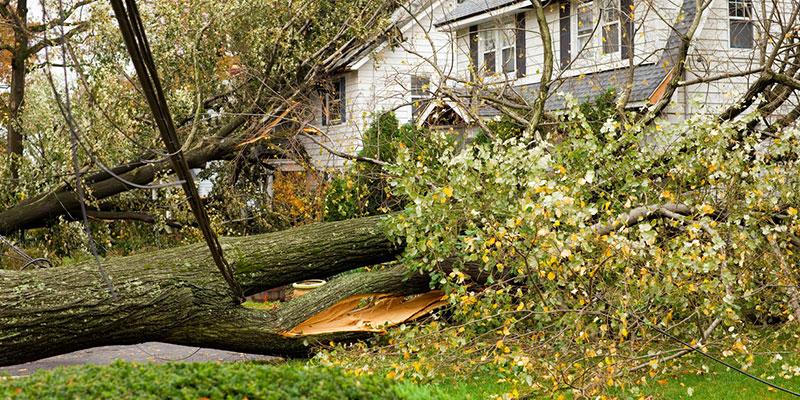 Tree Removal
We believe that hiring a professional to take care of your tree removal needs is the best solution.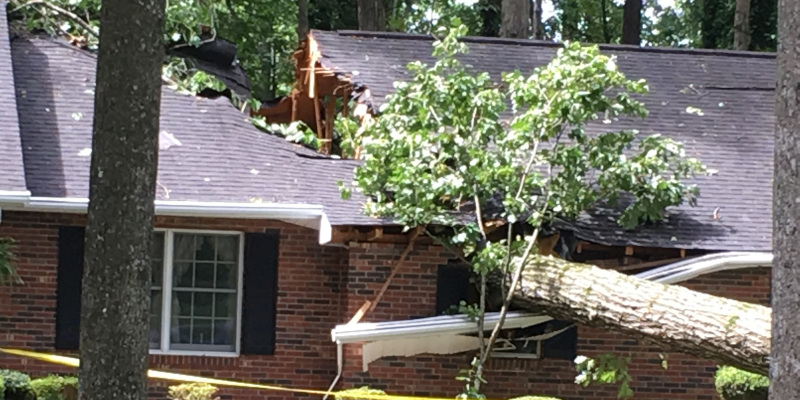 Tree Storm Damage Cleanup
We provide tree storm damage cleanup all year long to homes and business in this area.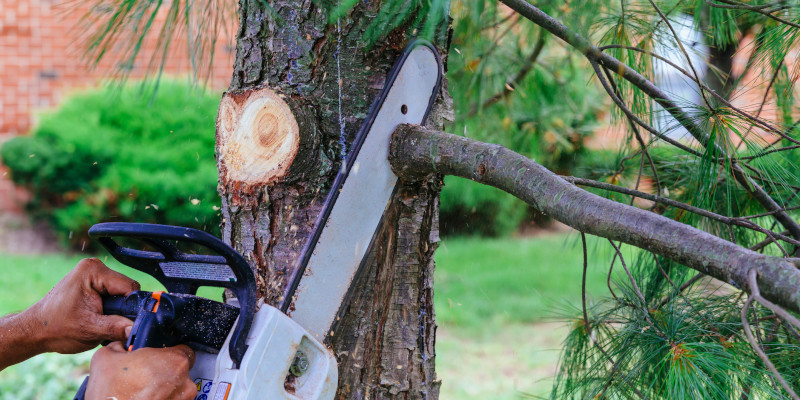 Tree Trimming
To be replaced by your approved text later in the web creation process. To be replaced by your approved text later in the web creation process.
We provide a full array of tree services and always put safety and your needs first.
Contact us today if you require tree services in Mooresville. We look forward to working with you!
---
At Top Notch Tree Service, we offer tree services for people in Mooresville, Denver, Cornelius, Troutman, Statesville, Huntersville, Davidson, Terrell, Sherrills Ford, Lake Catawba, and the Lake Norman area, North Carolina.
Why Choose Top Notch Tree Service?
Our experienced team of tree removal professionals has years of experience. This means that we've come across nearly every situation imaginable. We've discovered efficient methods of removing even the most stubborn trees and stumps, so we're sure to be able to help you.
See what some of our satisfied clients are saying about our tree services.
Rob and his crew did a great job cutting several trees down for us. Rob went above and beyond cutting the trees into logs for us to use in our fire pit. I would highly recommend this company.

Jennifer Fallon
01:43 06 Mar 22
Rob and his crew were timely, efficient, and cleaned up really nicely after taking down an old, (huge) dead tree on my property. Would highly recommend and would definitely use again.

K Williams
21:34 25 Jun 21
Rob and his crew are exactly as the company name states...Top Notch! Removed 10 trees on my property, in and out in one day. Would definitely recommend to anyone looking to have trees removed. Professional, responsive and affordable!

Lisa Pavone
00:12 28 Nov 20
Have used Top Notch a number of times with excellent results. Most recent was post the hurricane remnants in Oct 2020 where a number of large trees were downed in my yard. Top Notch is always responsive, friendly, competent and just plain do a great a job. I have never had a bad or even remotely poor experience. Highly recommend and are my go-to tree service.

Kurt Zimmer
23:45 04 Nov 20
Rob and his team did an excellent job. We had a ton of work done and the price was very reasonable. Everyone on the crew was professional and they even gave my dog some treats. Put simply, these people are the best in the game.


Larry Young
19:17 23 May 20
Great experience with Rob (owner) and his crew at Top Notch. They removed several large oak trees on my property. Rob is straight forward and offers very competitive rates, and he even works on site to manage things (seems rare to me). I was really impressed with the overall operation, very professional. They rolled in on time, started right away and were efficient in getting the job done more quickly than I expected. To top it off, I was extremely pleased with the clean up. Leaves and small debris were blown, raked, and removed from my lawn. I really didn't expect that level of detail. Definitely recommended!

Scott Mattia
16:16 10 Sep 19
Had trees come down on our property during a storm. Called Rob he came over and estimated the job. Happy with the estimate and they Came the next day with nine men. Omg they were amazing. Fantastic job - after they chain sawed the trees - they cleaned up and you would have never know anything happened - very professional .They live up to their name - Top Notch!!I will always recommend Rob and his great crew!!

Susan Penninpede
18:29 11 Jun 19
Top Notch is the most professional tree service I have ever used. They are prompt, courteous and get the job done quickly. I would highly recommend them to anyone needing tree service.

Bill Harper
11:05 03 May 19
Great people, Great owners, Family owned and operated.

Bonnie Minor
00:31 30 Apr 19
Rob and team trimmed up my trees and removed some problem trees that were close to our home. There was no point where they were not in control of each limb and tree that they cut off. The Top Notch team also had equipment to get the job done timely and the knowledge of how to use the equipment safely and in a controlled manner. I will use Top Notch for all of my future Tree projects.

Brent Bigelow
01:30 26 Jul 18
Top Notch did a fabulous job removing debris from a fallen tree at my home. They came to see the tree on the same day of my initial call. The tree was removed the following day in about 15 minutes. They even took care of a huge Copperhead living under the debris. I really appreciate how quickly they helped me resolve this problem.

Amanda Kraushaar
13:20 07 Jul 18
Rob and his crew were outstanding when we needed trees removed due to lightning. Top Notch Tree Service arrived with all the equipment needed, right on time. They took care to protect our septic field and irrigation system from damage, were done in a very timely manner, and left our yard with neighbors and us barely noticing they had been there at all. Everyone was polite and respectful, and I highly recommend them for any tree work you need.

Rick Emery
19:45 28 Jun 18
Extremely professional and well organized. All personnel knew exactly what to do and when. Showed up on time and as expected. Did an exceptional clean-up job after cutting. Highly recommend ,

Georgia Freeman
12:37 28 Sep 17
Phenomenal company with reasonable rates. Had 13 trees removed that were close to the house and stood very tall. A team of 8 individuals came and within a few hours all the trees were removed, stumps grinded and the entire job cleaned up like the trees never existed. They have top of the line equipment for tree removal and you will not be disappointed with the level of service you receive when they show up on the job site. You will be fascinated to watch and will not be disappointed. Highly recommend.

M. Edwards
23:48 27 Oct 16
Our team has the right skills and equipment to handle all your tree-related needs.
Similar Services We Offer: