Our experts can recognize and treat tree diseases.
Diseases can impact all living things, although the types of ailments will obviously vary between different species. However, some property owners don't always realize the risks associated with tree diseases, nor do they know what signs can indicate a diseased tree. Here At Top Notch Tree Service, we're experts in tree diseases, and we work with property owners located throughout the Huntersville, North Carolina region to provide various tree services, including diagnosing and treating tree diseases.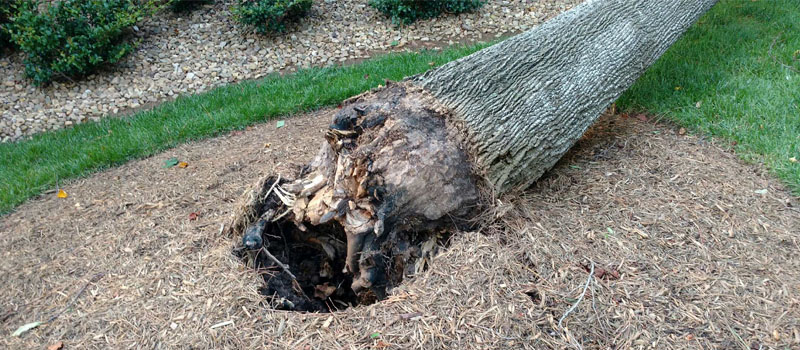 Although many different types of diseases can impact trees, some of the most common include anthracnose, diplodia tip blight, dothistroma needle blight, oak wilt, and fire blight. The presence of certain fungi can also cause issues with trees. For example, powdery mildew causes a white powder to spread over the leaves and foliage on certain types of trees, particularly those found in shady areas. High humidity can further increase the risk of mildew growth on trees. However, no matter what disease is impacting the trees on your property, we can determine the best course of action to prevent further damage and protect the rest of your property.
Some tree diseases can cause significant destruction, which is why it's important to take immediate action. In some cases, we'll need to remove the diseased trees that are too sick to be effectively treated. In other cases, we're able to provide treatment to restore the health of the trees. We'll apply our knowledge and expertise to determine how to move forward. If you're concerned about any of the trees in your yard, reach out to our team to schedule a consultation and we'll do whatever is necessary to resolve the situation.
---
At Top Notch Tree Service, we treat tree diseases for people in Mooresville, Denver, Cornelius, Troutman, Statesville, Huntersville, Davidson, Terrell, Sherrills Ford, Lake Catawba, and the Lake Norman area, North Carolina.