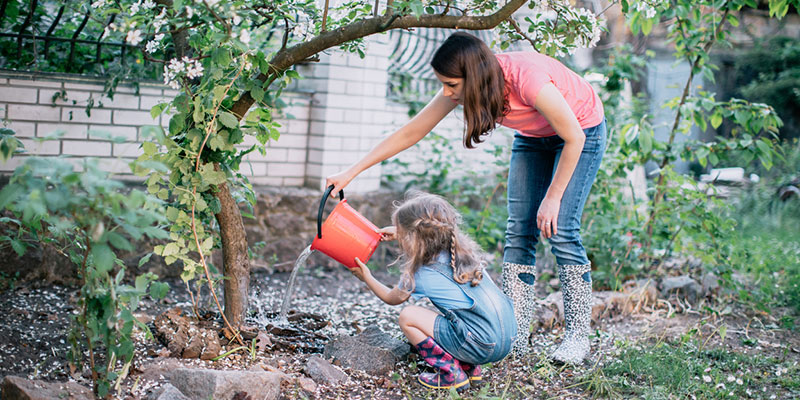 With each new season comes a new need for your trees. Spring is upon us, which means it is nearly time to do your spring tree care. Below we are going to discuss our four top spring tree care tips.
Water – Each spring it is important to ensure that your trees have enough water for the long growing season ahead. Four to six inches below the surface of the dirt around your tree should be moist, but not wet. We recommend checking this once a week. This is an ideal time to check your irrigation system to ensure that there is no damage needing to be repaired.
Overall health – Your spring tree care should include an inspection for the overall health of your trees. Inspect your trees for any frostbite, dead spots or lesions. If you find any issues, we recommend that you call a professional.
Mulch – Mulch helps to prevent unwanted weeds from growing as well as helping to preserve water. If your mulch is less than three inches thick then we recommend adding some more to your trees.
Weeds and debris – Remove any weeds and debris from the base of your trees. Weeds take away important nutrients and water from the trees. 
Spring tree care is important for a successful summer of growth and tree health. Completing these simple tips in the spring will help to keep your trees healthy and looking beautiful. If you have any questions or find damage on any part of your trees feel free to give us a call at Top Notch Tree Service to discuss your options to ensure a lifetime of strong and attractive trees.