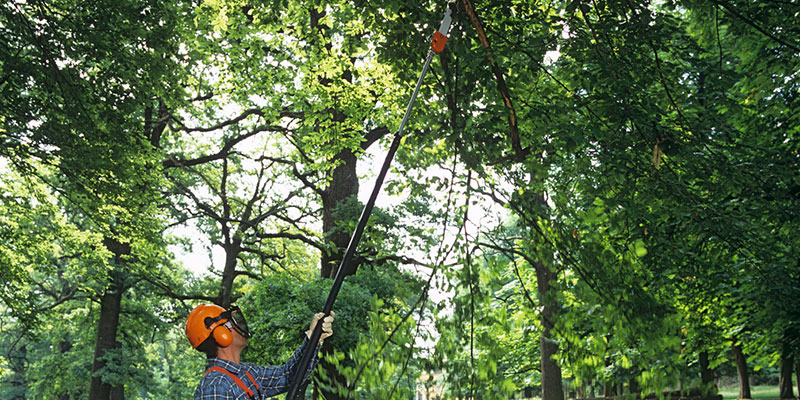 Wouldn't it be great if a beautiful yard was something you could buy and keep forever? Unfortunately, the most beautiful yards are those that are meticulously maintained. From the smallest flowers to your largest trees, all of our plants need special attention in order to continue growing and adding beauty to our homes and businesses. Trees can be especially difficult to maintain yourself because of the danger involved. They also require understanding as each tree is different and needs individualized care in order to thrive.  At Top Notch Tree Service, we believe we are the right company to call for local tree services.
1.  Safety
Training and Experience – Each of our staff members have been given thorough training on how to properly execute a job and have had extensive opportunities to practice these skills. Without training, people put themselves at great risk of falling from large heights, resulting in severe injuries.
Insurance – Even with the best training, accidents can happen. We have the proper insurance needed to protect or employees and you. Hiring an improperly insured service can mean a future liability case.
2.  Knowledge – With over 25 years of experience, our crew has the expertise needed to know the best plan of care for each of your trees to get optimal growth and beauty.
3.  Professionalism – When you call us for local tree services, you can count on a highly professional experience. Our standards of good business have helped us earn an A+ rating with the Better Business Bureau (BBB).
4.  Service – We are proud to receive highly positive reviews remarking on our courtesy and timeliness, and especially our meticulous cleanup. We promise to treat you with equally great service.
For excellent care, superior work, and meticulous cleanup, call us at Top Notch Tree Service.