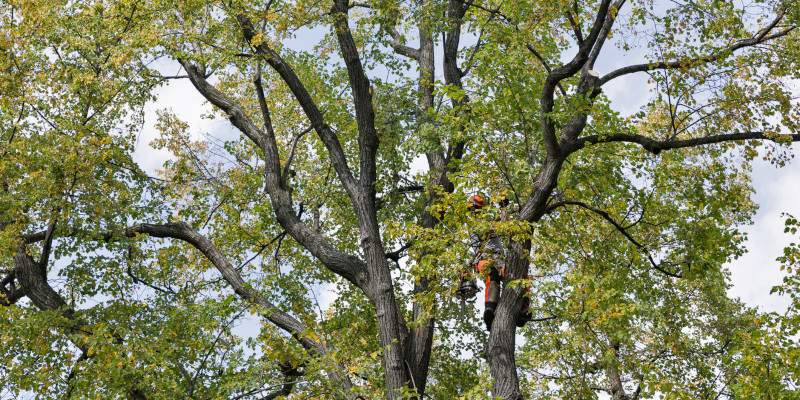 Trees add beauty to any property.  They are beautiful and lush in the spring and summer and add a beautiful color palette to your home in the fall. They add color, texture, and are also functional.  Trees provide shade and can help keep your yard and your home cool.  They can also give you privacy from your neighbors.  The one downside to having many trees on your property is that they can be difficult to care for. Expert tree care services performed by a licensed tree service company can help you with all of your tree care needs.
For the most part, trees do fine if you just leave them alone and make sure they are getting water.  However, expert tree care comes in handy when trees need to be trimmed.  Trimming trees can be a dangerous job, especially if the trees are very tall.  You must have the proper equipment to safely trim trees. Hiring out tree trimming could actually save you money because you will not have to spend a lot of money on tree trimming tools and equipment that you might only use once a year. You will also not have to worry about finding time to do the job; everything will be taken care of for you.
If you are looking for a reliable company that provides expert tree care, look no further than Top Notch Tree Service.  We provide quality tree care in all areas, including trimming, stump removal, tree removal, tree care, and storm damage repair. We are insured and can safely and efficiently perform any task.  We are also meticulous when it comes to cleanup, so you won't even notice we were there.  Give us a call today for a free estimate.