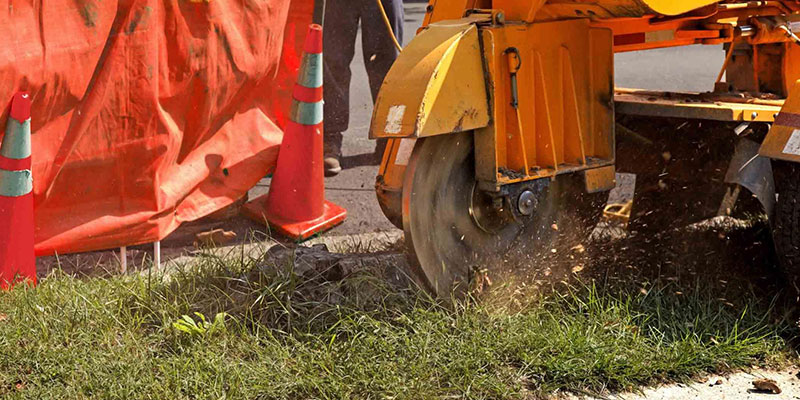 Do you have an unwanted tree stump in your yard or property? Tree stump grinding is an excellent option to remove a tree stump and its roots. Listed below are a few of the benefits of tree stump grinding.
Prevent disease and pest problems – Insects and pests love to live in tree stumps. By allowing the tree stump to remain, you are providing a home for the insects and pests to live and multiply. Tree stumps can also provide an ideal home for many diseases. This is especially true if the reason for tree removal was due to a diseased tree.
Stump sprouting – Many trees after they are cut down can start to stump sprout and regrow. The best way to prevent this from occurring is to fully remove the tree stump. Tree stump grinding ensures that the stump and all the roots are ground up to prevent stump sprouting and regrowth.
Looks better and regains space – Tree stumps are unsightly and reduce the look and appeal of a yard. They can make a space look unkept and reduce curb appeal. Tree stumps also take up space that otherwise could be used for another plant, tree or other yard décor.
Avoid accidents and reduce inconveniences – Tree stumps and their roots can be tripping hazards. It is also very inconvenient to have to mow around tree stumps as they often get in the way. With tree stump grinding you completely eliminate the stump and its roots so you can avoid any accidents.
Here at Top Notch Tree Service, we have very experienced stump grinding specialists who are very good at safely and completely removing tree stumps. We use hands-free stump grinders to ensure the safest job site.