As the summer winds down, your trees will undoubtedly need some TLC. If you're in the market for some fall tree care, we can help. Here at Top Notch Tree Service, we understand the concerns you may have about keeping your yard looking its best, and we'll always offer you options and helpful advice to take the best care of your trees.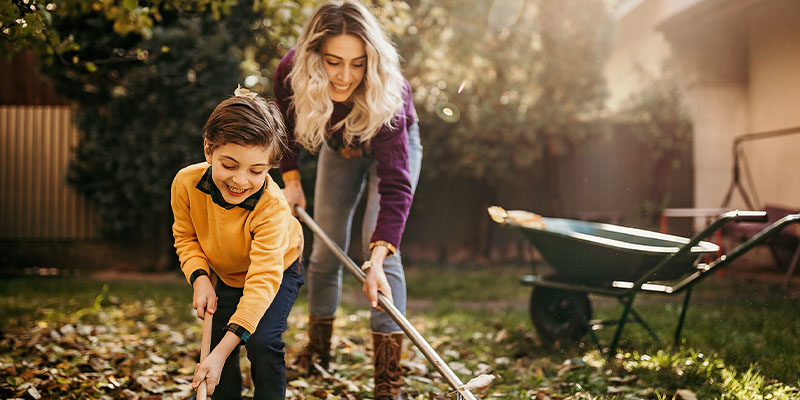 That's why we're sharing 5 ways to optimize your fall tree care to get your trees ready for winter and help them stay health into the new year.
Ready for a fresh start? Plant some seedlings in the fall. While many people think you should only plant in the spring, fall is actually an ideal time to plant trees because it allows time for the roots to become established before winter sets in.
Prep your trees for winter with a little extra water. It will soak into their roots to support healthier dormancy during the winter.
Stay on top of your raking game. The last thing you want is for bacteria and fungi to infect your tree's roots that may be just under the blanket of old leaves.
Add some mulch for warmth. Think of it like a cozy blanket before your trees go to sleep for the winter. Tuck them in nice and tight!
Check for instability. Fall is a great time of year to double check that all your trees are standing tall and ready for winter.
Hopefully these tips will help you prep your trees for a healthy and safe fall season. If you're looking for more extensive fall tree care, we can help. Give us a call anytime to learn more about your fall tree care options and how we can help you love your yard year-round.