If a big storm has left damaged trees behind in your yard, you want to take care of the damage as soon as you can. You can make the best of your situation by hiring a skilled, professional team to handle your tree storm damage cleanup. That's why we hope you'll work with us if you find yourself with damaged trees after a storm rolls through.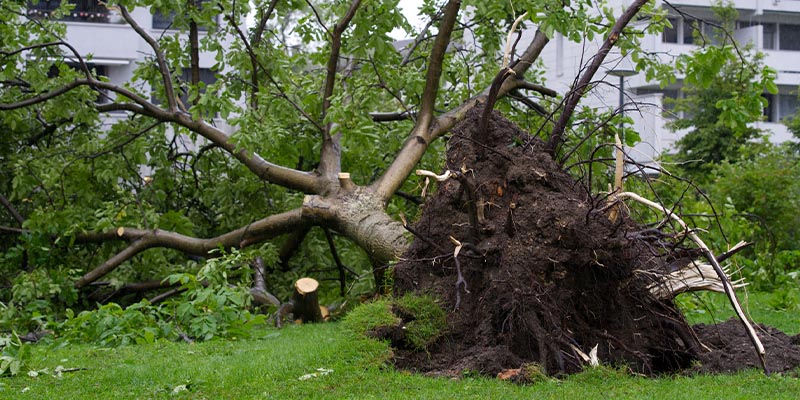 Here at Top Notch Tree Service, we understand it is stressful to even know where to start when you are faced with tree storm damage cleanup. We want to take those worries off your plate, and we're sharing 3 tips to approach tree storm damage cleanup in the best way.
Don't try to DIY this one. Our company has the equipment needed to remove dead branches and other large pieces of debris from your property safely and accurately.
Take pictures for your home insurance claim. Even before our team arrives at your property, you'll want documentation to get the insurance benefits you are entitled to. Of course, safety is the priority, so steer clear of anything that is unstable.
Report any branches that are touching utility lines. If power lines are damaged or in danger of being affected, call the power company even before you call us. Any problems involving electricity need to be handled before our crew can get to work.
More than 25 years of experience helping our clients with tree storm damage cleanup make us the perfect team to help you too. Give us a call anytime to learn more about how we can get your yard safe and clear again. Your safety and satisfaction are our priority, so don't hesitate to ask us any questions you may have.